Shipowners praised the repair of "seapan Qingfeng"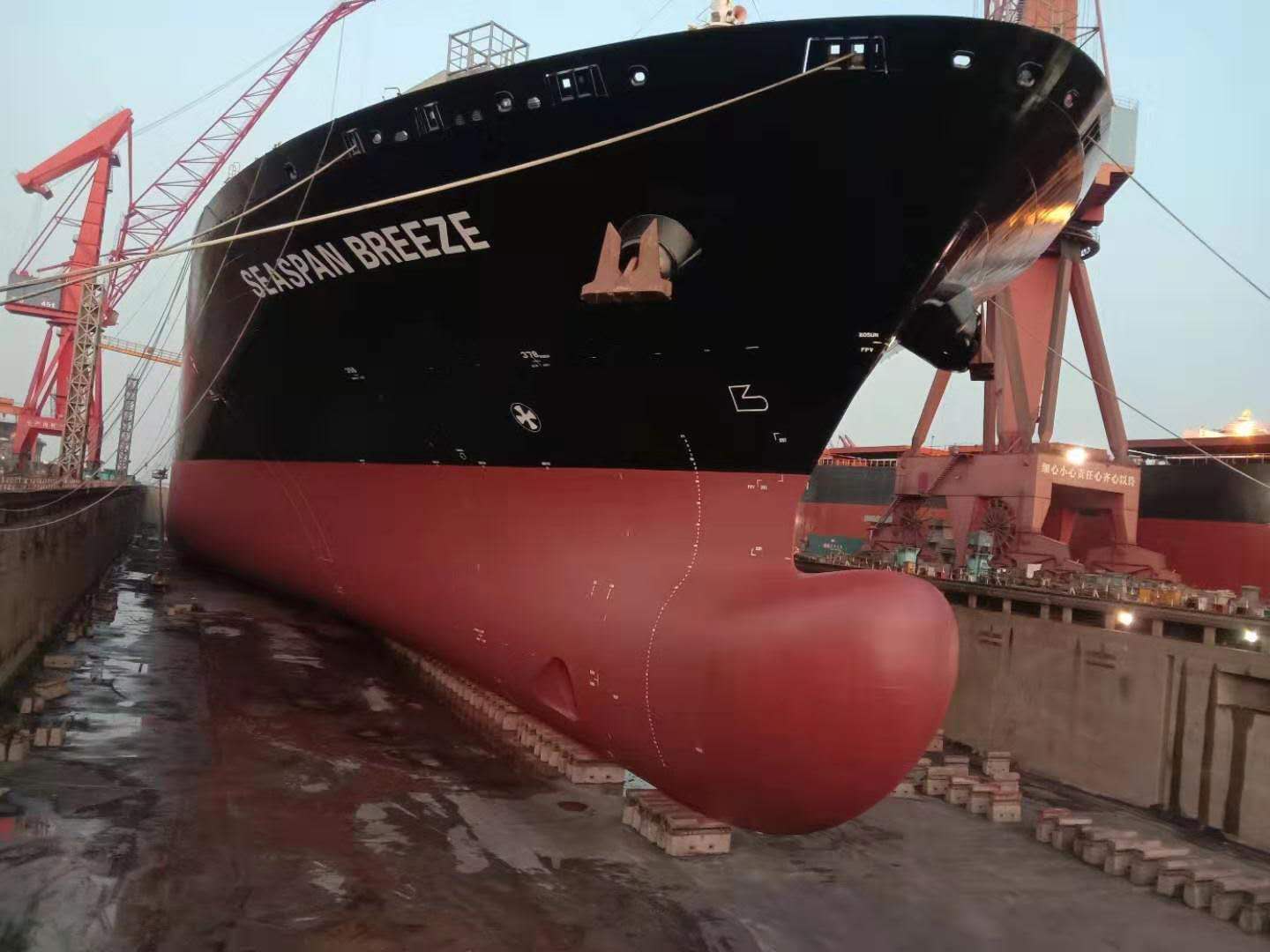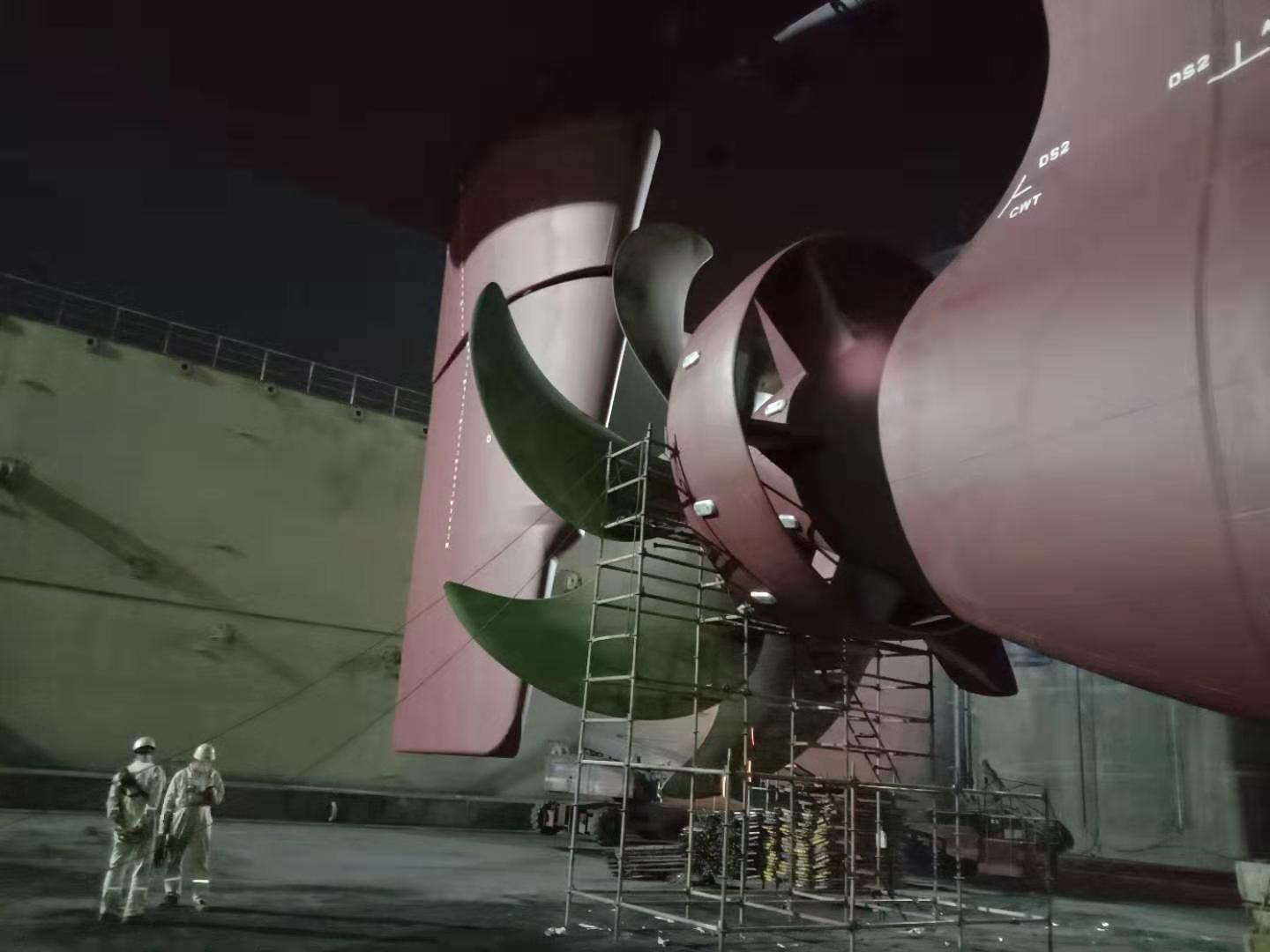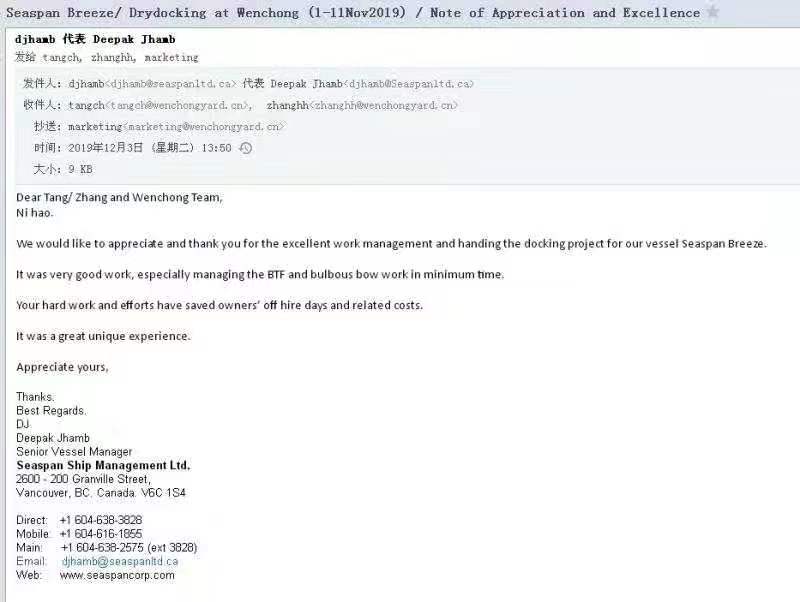 The ship "seapan Qingfeng" entered GWD for repair on October 31 and left smoothly on November 11.
The main works of the ship are bulbous bow average repair, BTF refitting (New fairing) and routine repair. Among them, the average repair work of bulbous bow is about 30 tons, while the conventional repair works involve 14 cabins of the whole ship. The hydraulic system commissioning and steel casting welding are also involved in the diversion gate modification and BTF modification project. In addition, all the projects need to be completed in the dock, so the time is tight and the task is heavy, which brings a lot of pressure and challenges to the iron construction.
In this regard, the hull Engineering Department attaches great importance to it and makes full preparations before docking. Under the correct leadership of the production management department and the full support of brother departments, the project team members of the engineering department make careful planning, organization and cooperation according to the engineering situation. In view of the key and difficult projects such as fairing modification and bulbous bow repair, the project team and the construction team leaders are closely watching, timely coordinating and dealing with on-site emergency problems, and finally successfully completing the repair and modification tasks of this round, ensuring the smooth completion and delivery of the ship.
The shipowner highly affirmed the repair of "seapan Qingfeng", and sent an email to express his sincere thanks to GWD. He also highly appreciated the BTF modification (New fairing) and bulbous bow repair work "It was very good work, especially managing the BTF and bulbous bow work in minimum time……" The letter also said that during the repair process, the outstanding efforts and efforts of the project team reduced the ship leasing and related costs for shipowners.