"Jinfu No.3" was delivered successfully and praised by the shipowner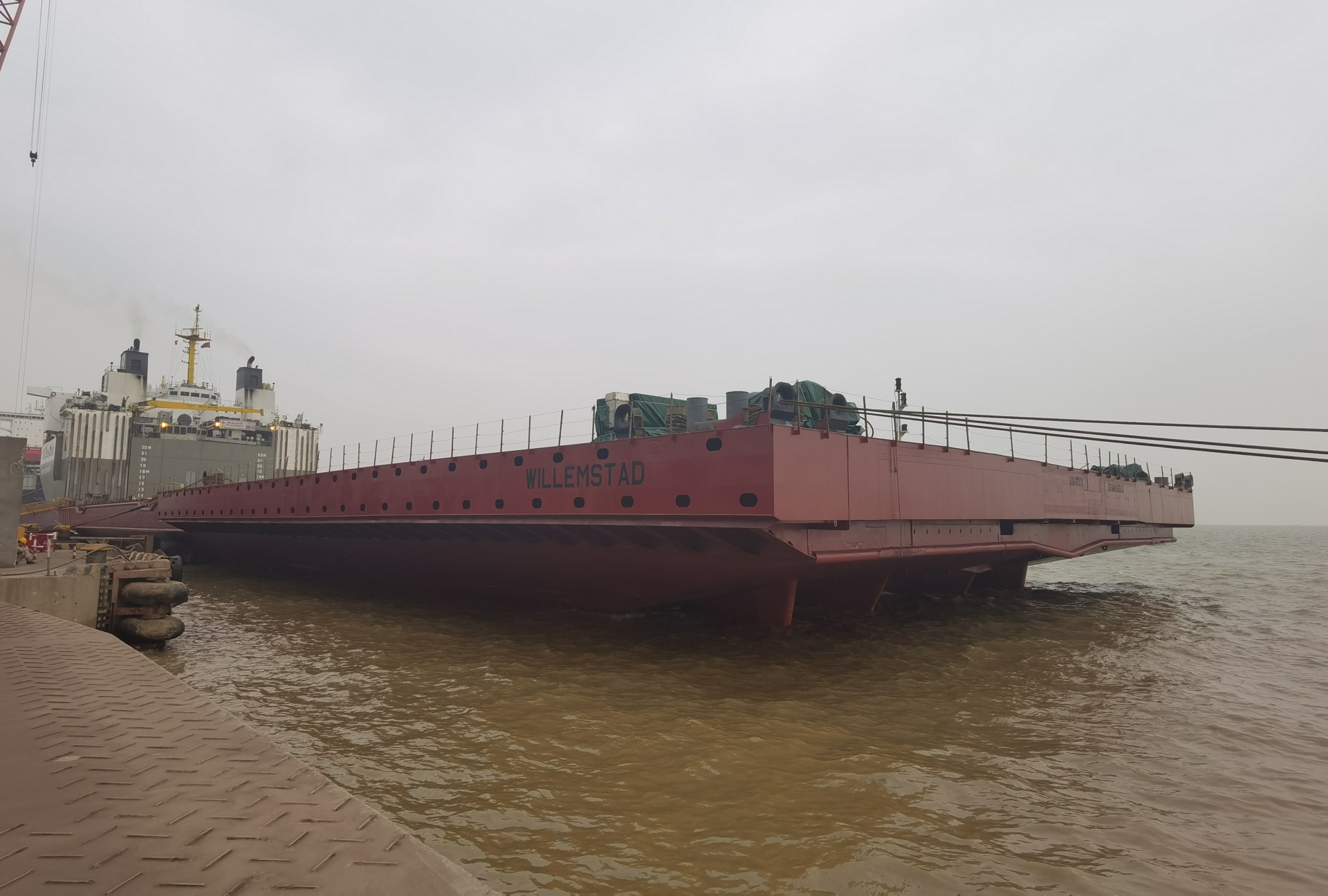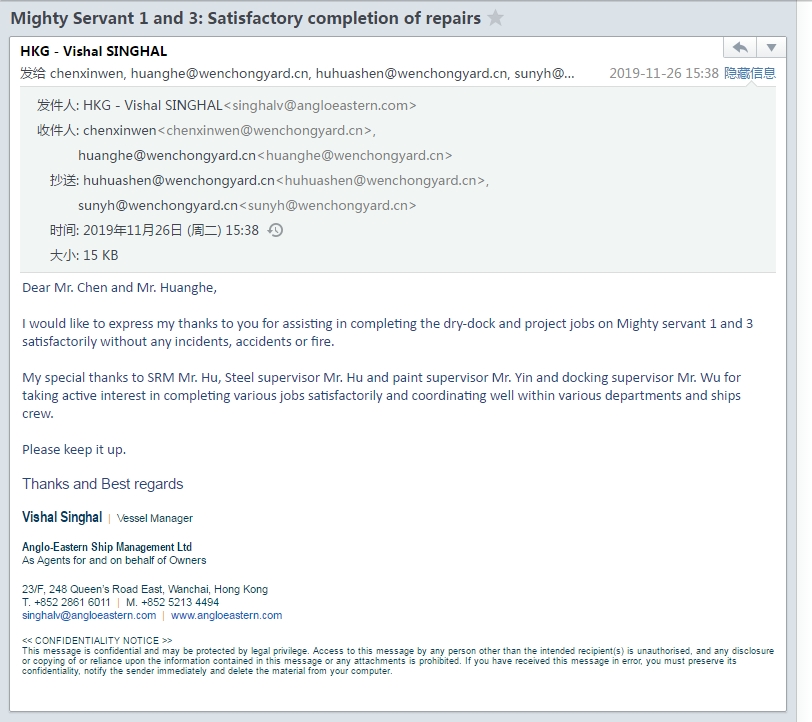 On the morning of November 27, "Jinfu No.3" completed various repairs and modifications in GWD and successfully delivered.
"Jinfu No.3" is a semi submersible vessel of boskalis company of the Netherlands managed by Hong Kong Sino British company. It is the third ship completed and delivered by GWD in recent two months after "Jinfu 1" and "Boca pioneer". The main works of this repair and modification are to add four new sections on the deck and port side of the living quarters, remove a 260 ton steel counterweight at the stern and structural reinforcement in the demolished area. All modification and conventional plate replacement amount to 180 tons. Due to the particularity of the hull structure of the ship, the difficulty of towing and berthing is increased, and the plate replacement area is concentrated in the ballast tank and oil tank around the engine room. The narrow space and complex cabin increase the construction difficulty. Through the careful planning, organization and cooperation of all personnel of the project team, the repair and modification tasks were well completed and the ship was successfully completed and delivered.
For the repair of "Jinfu No.3" and the previous "Jinfu No.1", the shipowner and the ship's personnel highly affirmed the repair and sent an email to express their sincere thanks to GWD and relevant personnel involved in the project.