GWD's first desulfurization tower refitting ship successfully completed the certificate, and the shipowner sent a letter of praise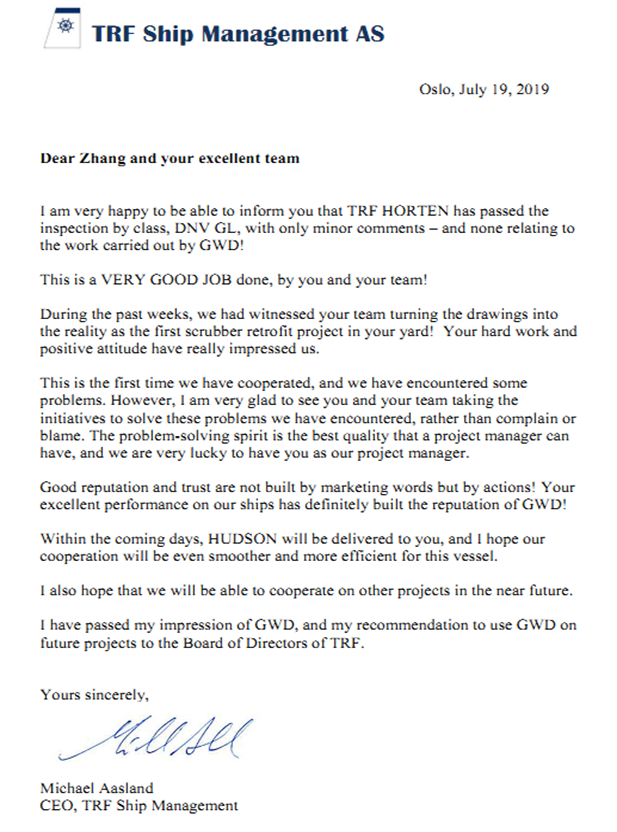 On July 19, 2019, Michael, CEO of "TRF Holt" steamship east company, sent a letter of commendation to GWD.
"TRF Holt" is the first desulfurization modification project of GWD, which was successfully completed and delivered on July 6. At present, the ship has completed all commissioning and certification work. The shipowner appreciated that the project team of the ship could face all kinds of problems in the production with an open and positive attitude during the ship's stay in GWD, and affirmed and praised the management philosophy of GWD's personnel for not criticizing and complaining when problems occurred in the ship's design, and actively trying to solve the problems.
Through the repair of "TRF Holt", TRF management and FLM fully recognized GWD Michael, CEO of TRF company, will recommend to his board of directors for long-term cooperation with GWD.