GWD cooperated with 3M company to carry out occupational
health and safety roadshow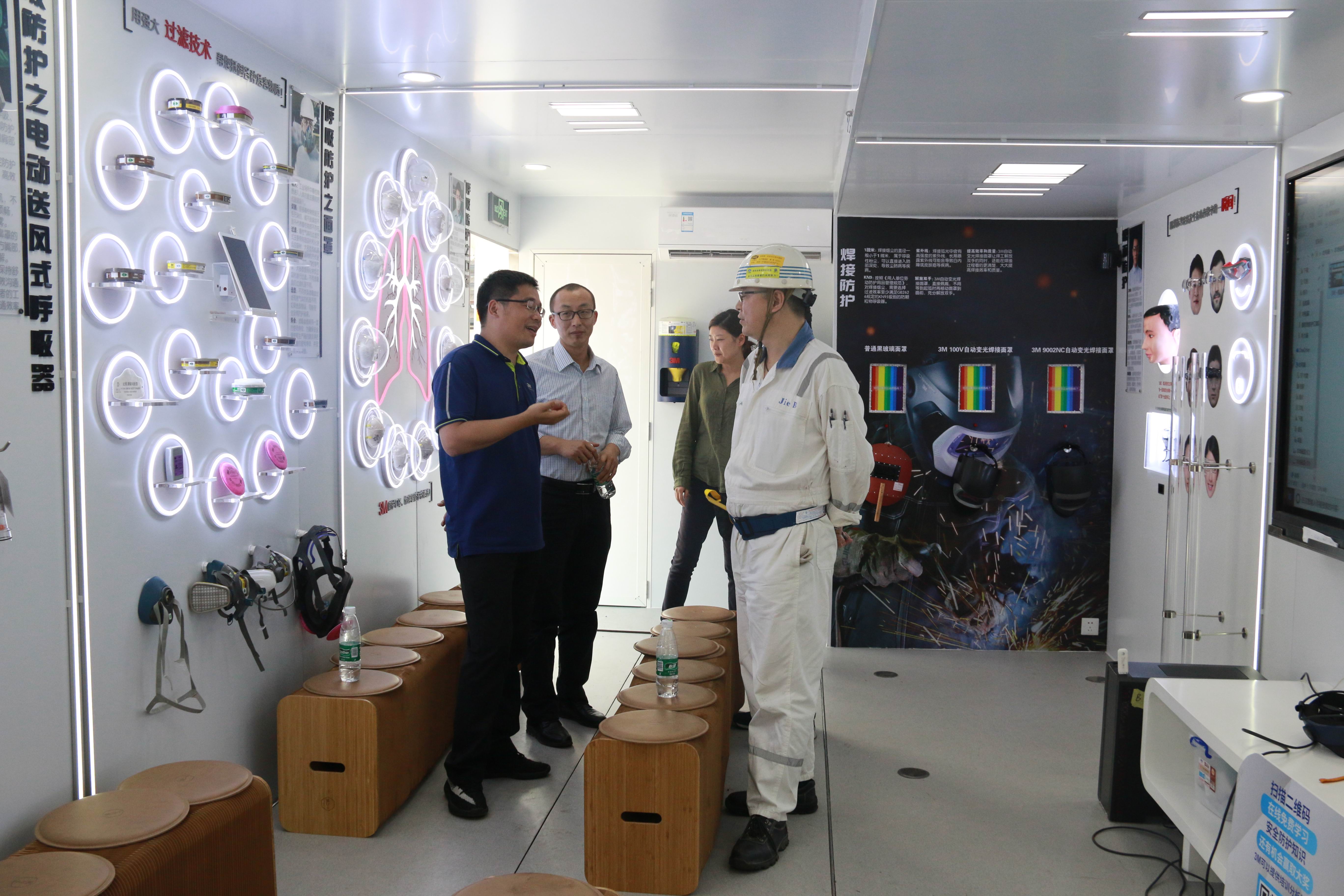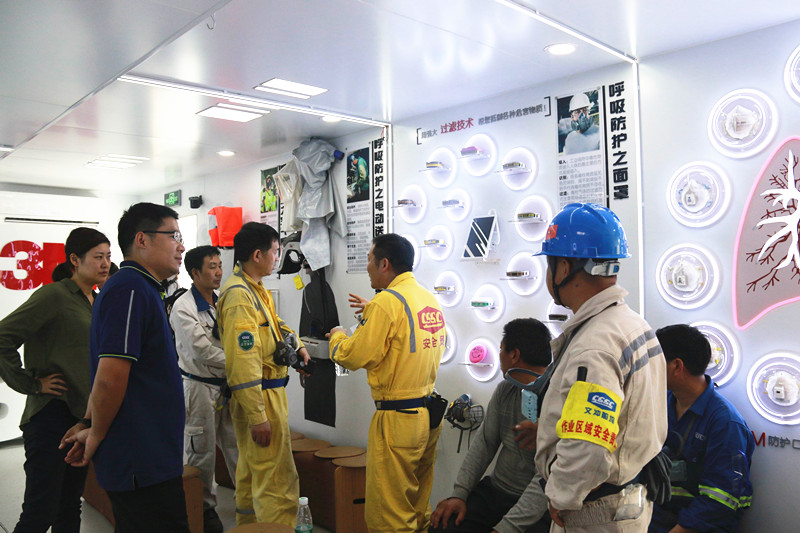 3M company is a world-famous supplier of personal safety protection products, as well as GWD's occupational health and safety partner. In order to further enhance employees' self-protection awareness and strengthen the standardized use of labor protection appliances, 3M company carried out occupational health and safety roadshow in GWD on March 21.
This roadshow is based on container trucks. There are five zones in the vehicle, including respiratory protection, hearing protection, eye protection, fall protection and welding protection, and interactive experience of VR and touch screen and fall protection demonstration and experience are set outside the vehicle. The four engineering departments and production support departments arranged more than 80 people to participate in the positions of team leader, field leader, safety officer and regional safety responsible person. The atmosphere of the on-site activity was warm. Through the advanced experiential training course of "teaching in game", the employees were given more effective safety education. All participants affirmed the significance of the event and said that they would share the knowledge learned with the staff at the pre class meeting after returning.
In the future, GWD will further increase the publicity and popularization of occupational disease prevention knowledge, focus on improving the employees' awareness of occupational disease protection, and promote the formation of good self-protection awareness and habits.