GWD received a letter of thanks from the "Shandong Weihe" shipowner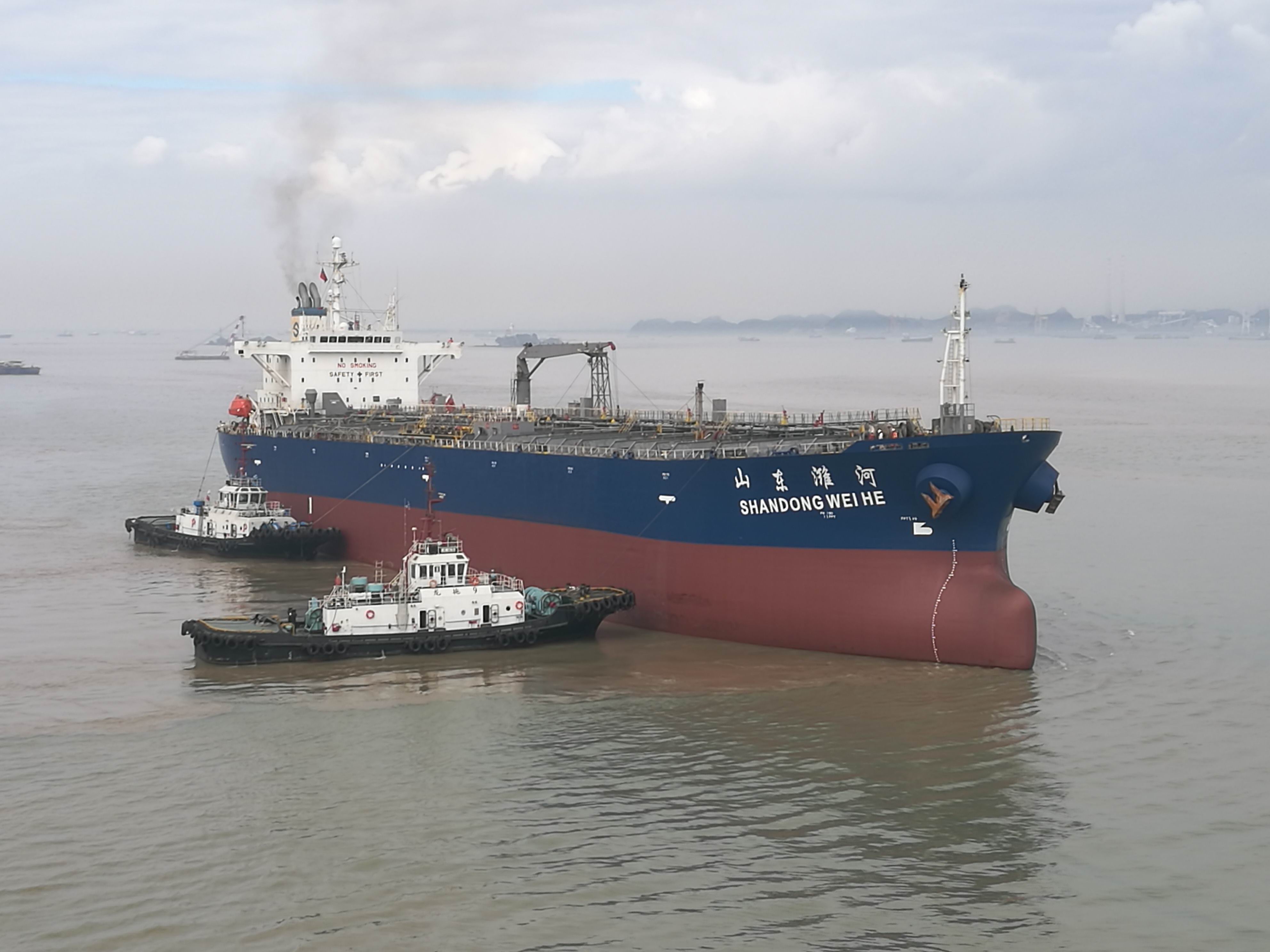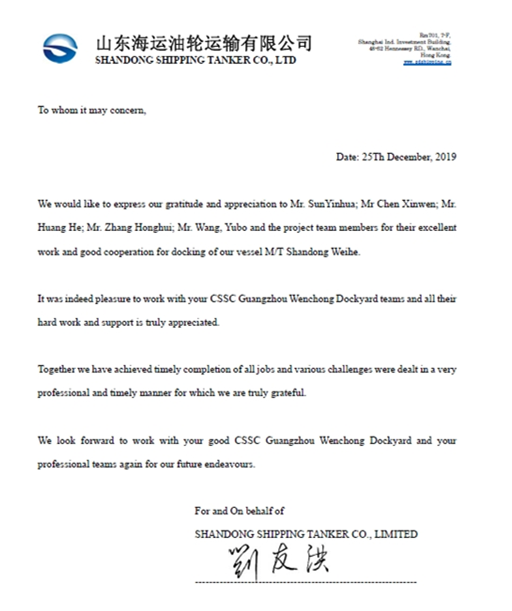 "Shandong Weihe" is a MR product oil tanker belonging to Shandong Shipping Co., Ltd. It was repaired in GWD on November 15 and delivered on December 17 on schedule. It has obtained CCS class 1 certification for cap inspection. Recently, GWD received a letter of commendation from the shipowner company, which fully affirmed and praised GWD's production organization ability and the professionalism and professionalism of the single ship project team in the ship repair process, and expressed sincere gratitude for the support of the marketing department and production management department during the ship repair in GWD.
The main works of "Shandong Weihe" are as follows: cleaning oil sludge from 17 cargo tanks of the whole ship; replacing about 70 tons of ballast tanks with 19 ballast tanks; installing ballast water treatment system and a large number of pipeline mechanical and electrical engineering. The ship was more than 15 years old, and the whole ship was old before entering the factory, which brought many difficulties to the repair process. The project team and various engineering departments made full preparation for the construction planning and focused on the safety and quality management, which successively overcame the problems of berthing, difficult cleaning of sludge in cargo oil tanks, structural repair of oil and water walls of ballast tanks, and delay of spare parts of ship's ballast water supply system to the factory, Ensure that the ship passes the class 1 certification of cap inspection of classification society and leaves GWD on schedule.
Shandong Shipping Co., Ltd. is the third largest shipping company in China, with a capacity of 8 million dwt. It is a new customer that GWD focuses on developing recently. The successful completion of the repair project of "Shandong Weihe" has laid a good foundation for further cooperation between the two sides, and the shipowner also expressed his expectation for further cooperation with GWD.